NEW PRODUCTS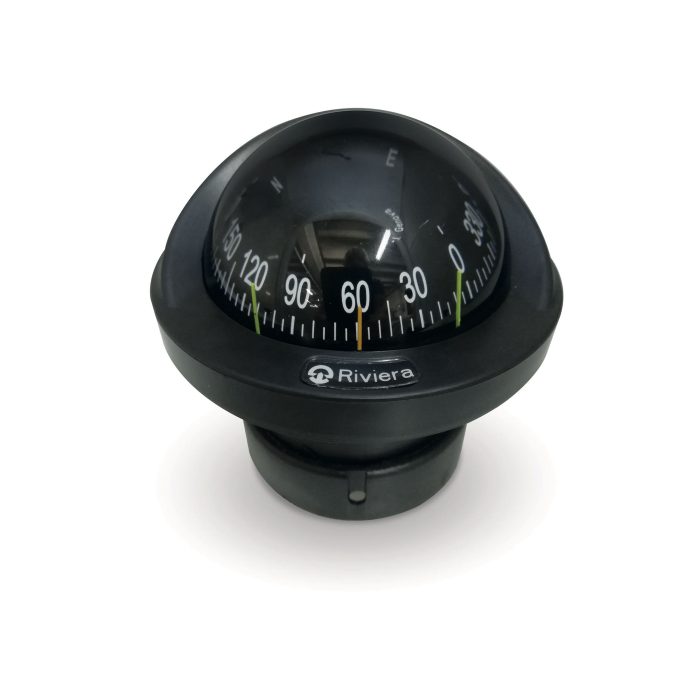 ---
When "slim" is synonymous with efficiency, the result can only be at its zenith. This is what Riviera Genova, a leading company in the design and construction of compasses and nautical accessories since 1976, has managed to achieve with the new Zenith slim and Artica slim lines. The aim was to review the overall dimensions of the navigation instrument par excellence – the indispensable one on board to compensate for any malfunctions of the electronic equipment responsible for route control -, to facilitate its positioning even on bridges congested with instruments, monitors and various indicators . The new models (four for each line), while maintaining the same diameter of the card and therefore identical readability, have in fact a small ring which allows for recessed installation in confined spaces. Offered in various colors to suit different styles, they are suitable for sailing and motor boats between 6 and 11 meters in length. To facilitate reading according to positioning, the new Riviera Genova compasses are available with a flat card (ideal visibility if placed on the bridge, looking at the compass from above) and with a conical card, which facilitates reading of the instrument if mounted in position higher than the visual axis. They have an overall diameter of 11 cm (Artica slim) and 12 cm (Zenith slim) for an apparent reading diameter of 7 and 8 cm, respectively. Rina and Med certified (for lifeboats and emergency boats), they have a transparent polycarbonate shell resistant to scratches, bumps and UV rays.
The internal mechanism is based on a double cardan system, which neutralizes the pitching and rolling movements of the boat so that they do not represent an obstacle to the correct functioning of the compass. The construction materials, also valuable from an aesthetic point of view, are resistant to solvents, oil and marine weather agents. 
(Source Gente di Mare online – March 2023)
---
KIT FB300: Hydraulic steering package for outboard engine up to 300 hp.
MD45, MD100, MDA100, MDA100M: Steering helm. Mounting compatible with most mechanical steering system of other brands.
VR04: Steering wheels diameter 350, Spokes PP carbon effect, Grip Megol leather effect.
ASTRA: A ceiling compass, the latest addition to the Riviera, designed by the research and development office to meet the needs of the shipyards, who want to optimize the space in the bridge and take advantage of unused surfaces such as the ceiling of the boats.
The operating mechanism of the Astra compass, is based on a double-cardan system that allows pitching and rolling, the double-axis system of the rose instead makes it stable reading, without the need for balancing, regardless of the magnetic areas.